Coach Hudak Clinic
---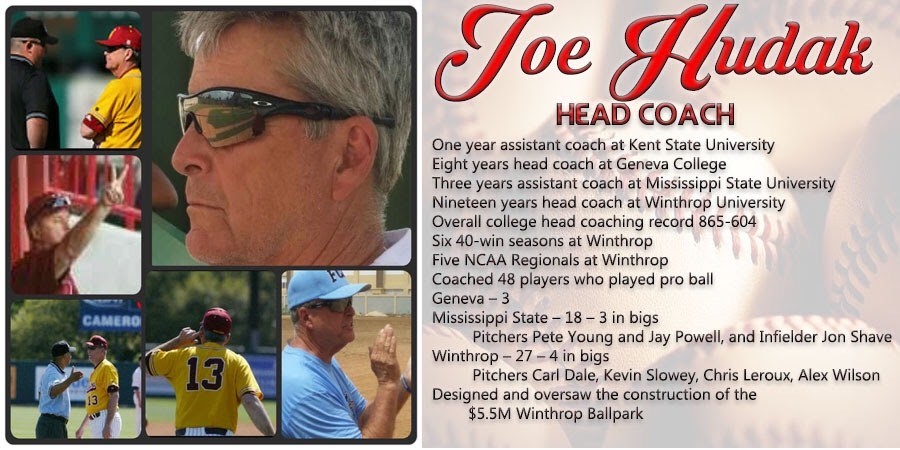 DAY 1 - Saturday, April 4th
9:00-9:30 Welcome and Purpose of the Clinic
9:30-10:30 Team Defense - Absolute #1 for Practice Organization
10:40-11:45 Baserunning - Absolute #2 for Practice Organization
11:45-1:00 Lunch Break
1:00-2:00 Defensive Batting Practice - What Is It
2:10-3:00 The Defensive Groups - Purpose, Makeup, and Length of Time
3:10-3:50 Pitching Philosophy
3:50-4:00 Wrap Up - How To End Practice
DAY 2 - Sunday, April 5th
10:00-11:00 Offensive Batting Practice - What Is It
11:10-12:00 The Four Offensive Groups - Purpose, Makeup, and Length of Time
12:15-1:15 Types of Pitches/Throwing a Bullpen
1:20-1:50 Q&A
1:50-2:00 Wrap Up
Coaches, please note that this is NOT an NCCP clinic.
Coach Hudak is a veteran at coaching clinic instruction and has graciously offered this clinic specifically to our program. This will be a great opportunity at an exceptional price for this type of knowledge. Our hope as an organization is to give our coaches the best available tools to produce the best possible product on the field. Although this is not a NCCP clinic, this will be a valuable asset for our development as an organization.
You may attend 1 or both days for only $60.00.
Please note that there are no refunds for cancellations after March 28th.
When you are ready to register for the clinic, please click here.
Registration Instructions:
Login to your Ramp registrations account by clicking the link above. If you do not already have an account, you can create one.
Choose to register as a Participant.
Select '2020 Coaching Clinics' as the Season
Select yourself for the Family Member to Register (if you do not have a profile setup, you can add a family member here).
Select 'Coach (BOMBA or non-BOMBA)' as the Division.
Click the Continue button (the Clinic will automatically be selected for you).
Confirm your details, choose your payment method and submit your registration.