Bulls Minor Rookie Ball AAA Win MSBA Minor Rookie Ball Tournament!
---
---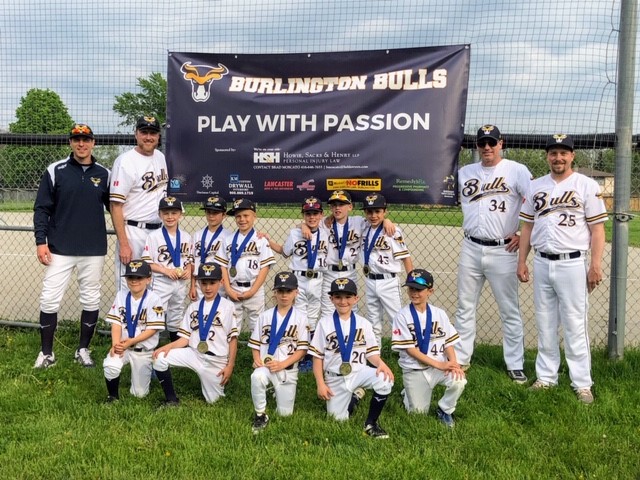 ---
The Minor Rookie Ball AAA team had a successful weekend at the MSBA Minor Rookie Ball Tournament, going 4-0 to win the tournament.
The boys showed up ready to play this past weekend, going undefeated and topping a strong Markham Mariners squad 15-13 in the finals.
Every player contributed to the team's success this weekend by playing with 100% effort from start to finish.
A great start to what hopes to be a successful season for our Minor Rookie AAA Bulls!
This tournament was won by the Minor Rookie AAA Bulls last season so they were proud to successfully defend the title.
For more details see https://www.insidehalton.com/community-story/9397395-burlington-bulls-go-undefeated-in-mississauga-south-minor-rookie-ball-tournament/